Featured Products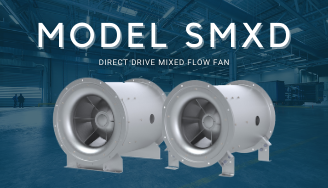 SMXD
Direct Drive Mixed Flow Fan
Taking efficiency a step further. Model SMXD is a direct drive mixed flow fan specially designed to maximize the airflow performance by acting as a hybrid between an axial and centrifugal fan, making it more efficient and quieter than comparable tubular centrifugal fans. These fans can be used in exhaust, supply, or return air applications.
Learn More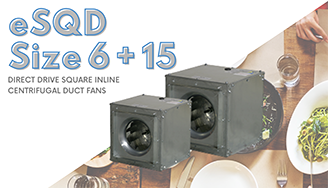 eSQD
Size 6 and 15 Improvements
The eSQD (Direct Drive Square Inline Centrifugal Duct Fans) product line now includes a size 6 for lower performance points, and size 15 performance has improved to have higher CFM available.
Learn More
Product Videos
What is a Jet Fan?
TD Installation Video
Premium CHOICE Plug-&-Play Options
News & Resources
Need it Now?
Check out our Quickship program
JenCOFan Quickship products are available to ship Next Day, 3 or 10 days from processing. Already in stock and ready, these items are available at no additional cost to you. Download your FREE copy of the JenCOFan Digital Quickship catalog here.

Our New Premium CHOICE XP Series is Here!
The new Premium CHOICE XP (PCXP) series is built for today's demanding requirements featuring seamless plug-&-play integration and a redesigned blower for a quiet, energy efficient performance.
For more information about our new PCXP series, click here.