Featured Products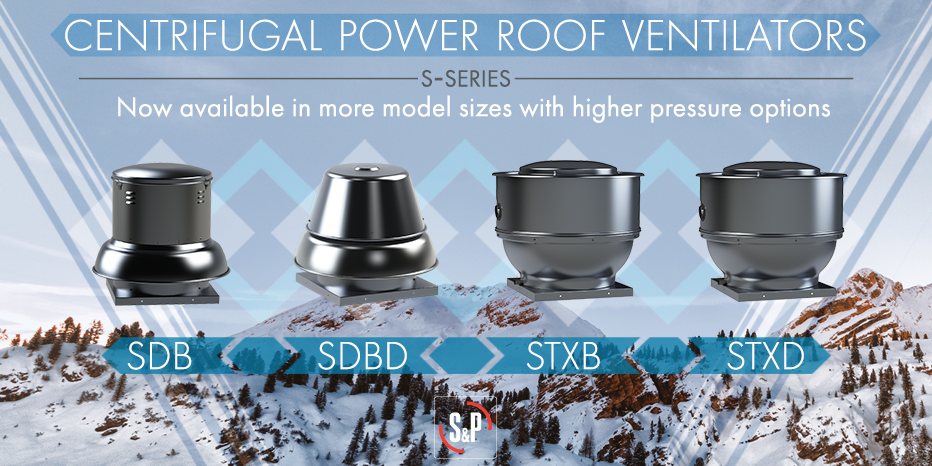 New Centrifugal Power Roof Ventilators
JencoFan has recently redesigned our Centrifugal Power Roof Ventilators to make them available in larger sizes with higher pressure options that are more economical and well prepared for coming energy efficiency regulations. With this redesign, we are discontinuing certain models and replacing it with their equivalent model.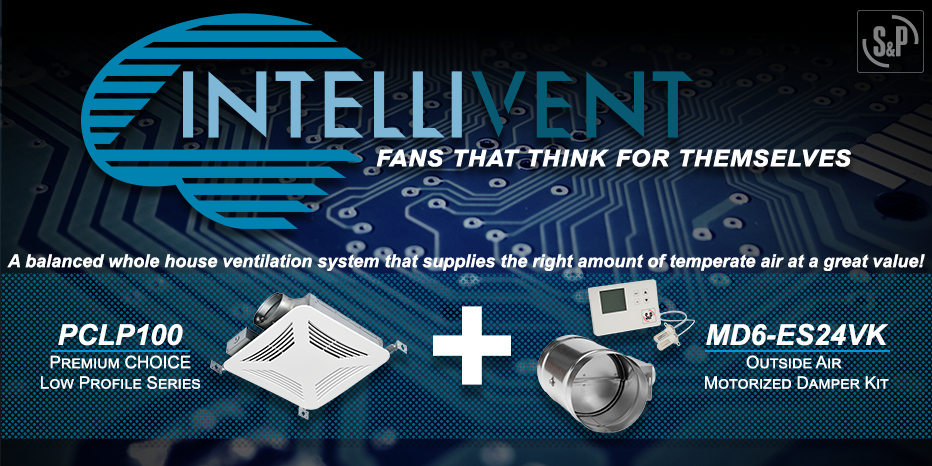 INTELLIVENT – Fans That Think For Themselves
The INTELLIVENT system from S&P is an energy efficient, balanced whole house ventilation solution in compliance with ASHRAE 62.2. Intellivent combines a low profile bathroom exhaust fan, outside air motorized damper kit, and relay into one quick solution that will improve the Indoor Air Quality of your home or business.
Company & Product Videos
Corporate Video
TD Installation Video
Premium CHOICE Plug-&-Play Options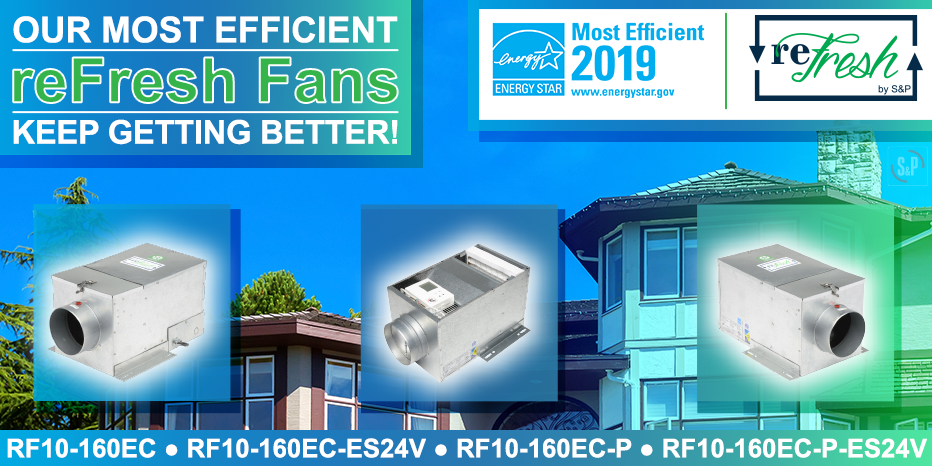 An Energy-Efficient Start to a reFresh-ing New Year
In 2018 S&P released the reFresh series with its sleek, compact design and energy efficient motor to help improve the indoor air quality of residential and multi-family dwellings. This year, ENERGY STAR® has recognized our reFresh Full Size 160EC models as ENERGY STAR Most Efficient 2019!